Our Australian Story
In 2004 the Consul General for Timor Leste Abel Geturres, approached the Leeton Council NSW to enquire about whether a Leeton community group could actively support a Sub Distict at the central eastern part of the Island, referred to as Luro.
The need to improve food production in the Timor region and Leeton situated in a concentrated food bowl region of the Riverina, was an identified synergy. The group could provide expertise on improving food production in a region where seasonal rains prevented food distribution to markets, due to poor road infrastructure and swollen rivers.
Sr Marie McAlister, Timor Liaison Officer Nivio Magahaes, George Weston, Reece Tehan and Timo Gobrius'
In late 2004, in collaboration with the Sub District of Luro. Friends of Luro (FOL) signed a Memorandum of Understanding with the community through a Friendship Agreement. The Agreement provided a connection point for pilot projects underway, addressing the key areas of education, food security, health and community capacity building. The most important principles guiding the agreement were a shared community vision and collaborative action.
Our Community synergies
Leeton residential schools Yanco Agricultural High School & St Francis Regional College
On the early visits to the Luro Sub District, teachers from Leeton were deeply moved with what they saw and assessed where the students of Yanco Agricultural High School and St Francis Regional College could be involved.
Thiis leadership encouraged the students to make the connection with young people in Timor Leste, believing that the only way out of poverty was through education of young people. Since that time Yanco Agricultural High School students have regularly attended FOL meetings, fund raised within the school community, and participated in a variety of events to demonstrate their commitment.
Their ongoing commitment has provided full paid scholarships for Luro students to attend senior high school and trade centres. As an on-going project it has strengthened ties, despite the lack of communication and transport in Timor.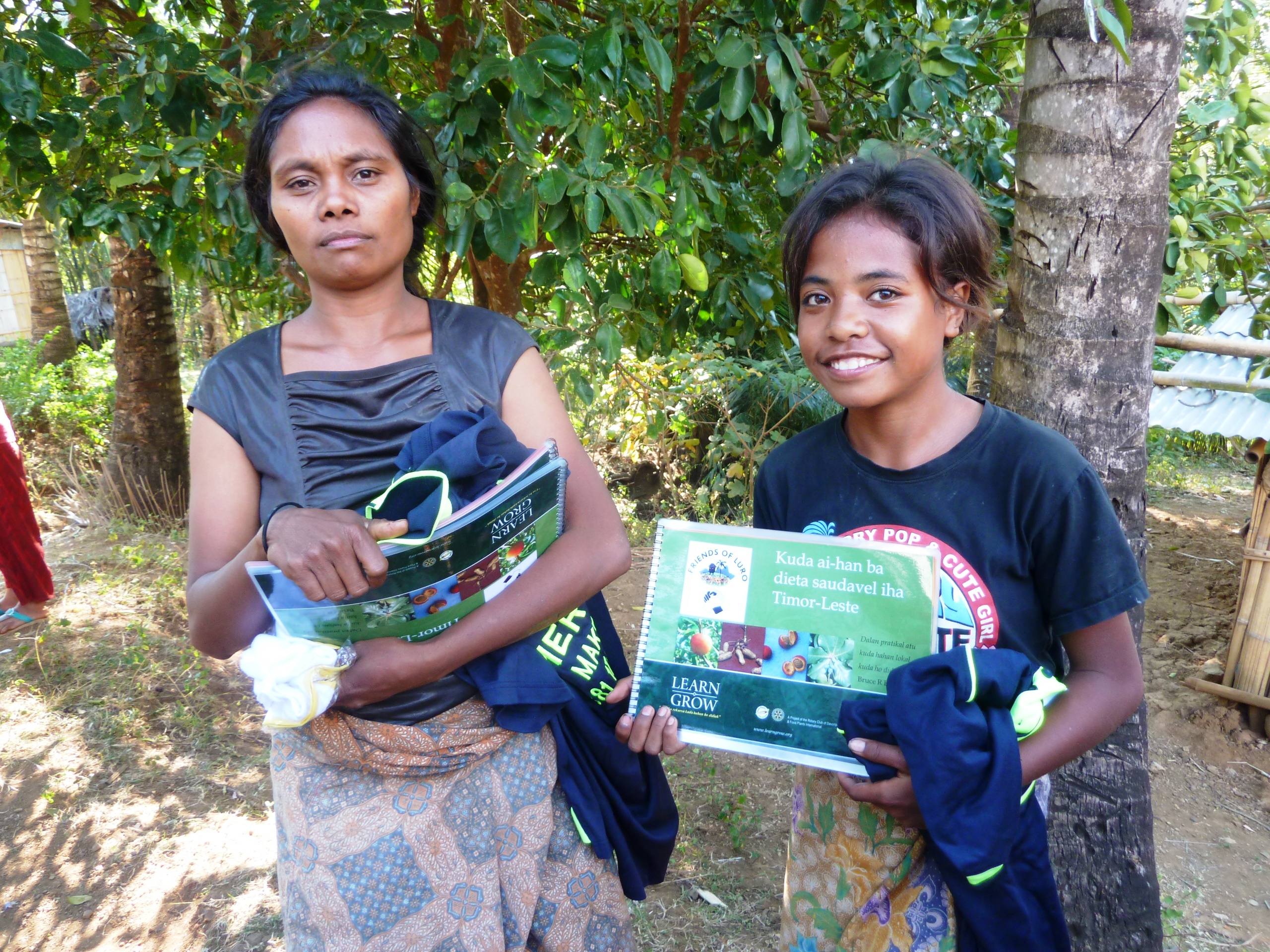 donated the learn & grow publication, translated into tetum, in order to educate the community on the nutritional benefits of plant material that already exists in their communities.
donated unused prescription glasses.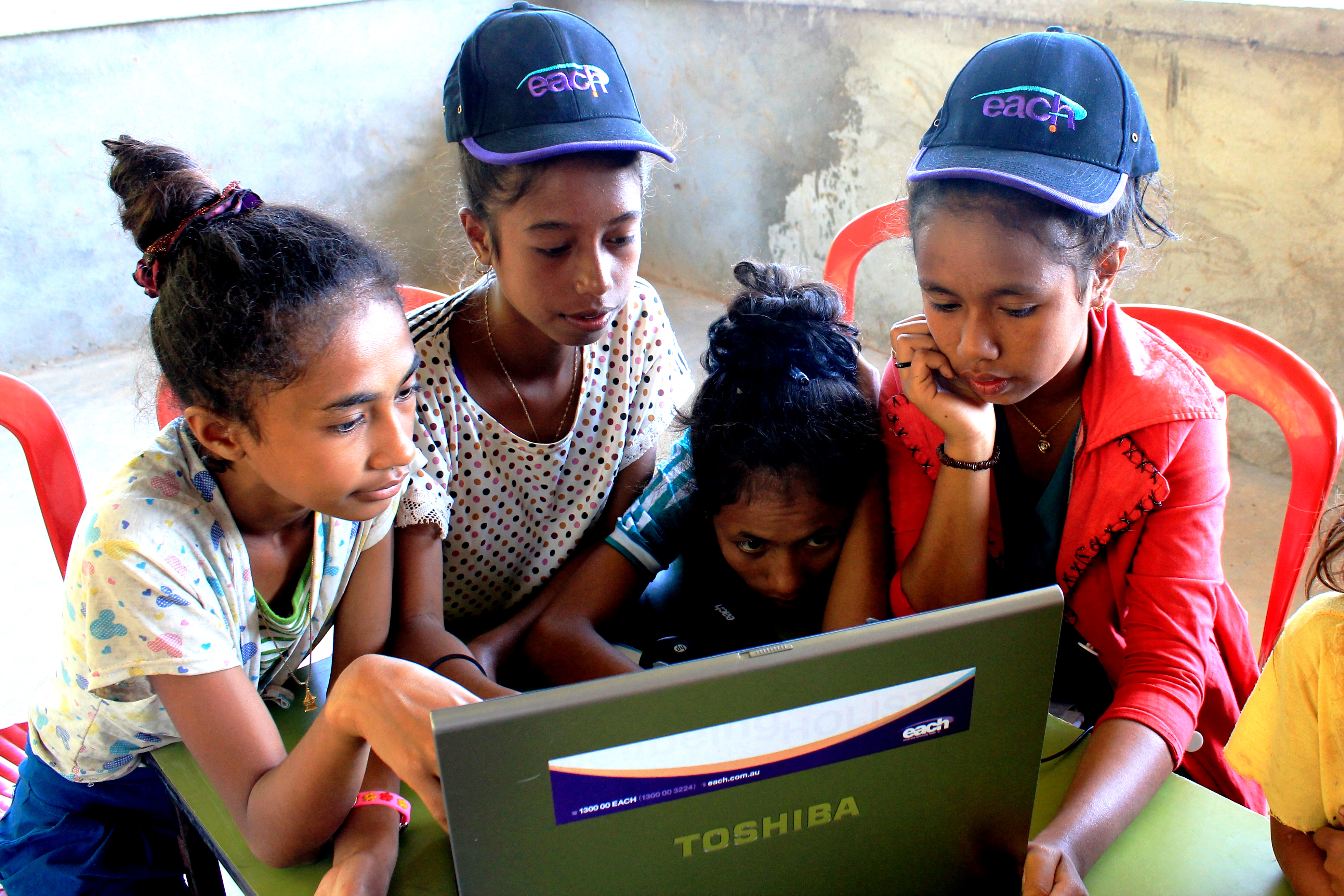 contributed 9 laptops to the community, to improve digital education opportunities.
distributed birthing packs to local women
provided sewing machines to improve economic opportunities for women.
fast tracked the 'Seeds of Life' program into Luro to help increase food production.
developed a scholarship program to enable Luro students to attend senior schools in larger communities
bussed 40 people to Baucau (3 hours drive) for cataract operations
donated wheelie bins for grain storage
designed water filters for 800 families
donated Adult Literacy Education books.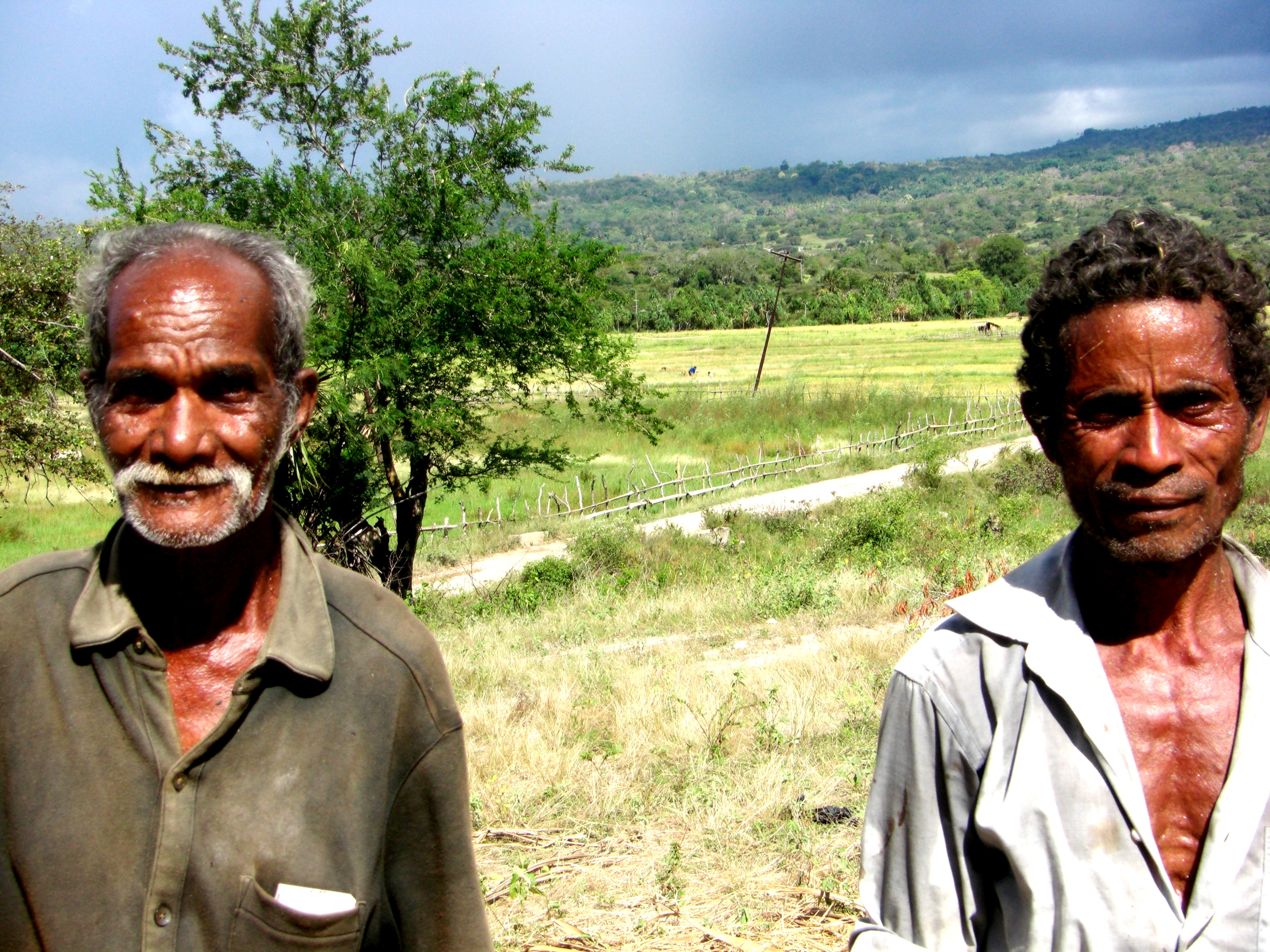 donated used mechanical tools to impoverished farmers
Our Achievements since 2004
Donated unused wheelie bins for grain storage
Developed a Scholarship Program to allow Luro students to attend senior schools in larger towns.
Distributed birthing packs to local women and hygiene packs to young women.
Designed water filters for 800 families.
Bussed 40 people to Baucau (3 hours drive) for cataract operations
Provided 3 sewing machines and 100's metres of netting to make mosquito netting for beds.
Distributed pairs of second hand prescription glasses, collected from local optometrists.
Donated used mechanical tools to impoverished farmers
Donated Adult Literacy Education books.
Fast tracked the 'Seeds of Life' program into Luro to help increase food production.
Re-roofed Amizade House (Civic Building in Luro) to be used as a community house.

Develped a Homestay Trekking Program to contribute to a sustainable economy and provide ongoing emplyment to individuals.
Developing a sewing co-oop in order to ensure 10 machines a year can be provided, to generate income for families. In 2015 (10) were provided, an additional (10) will be provided each year for the next 3 years.
All people possess valuable skills, strengths, assets and knowledge that can contribute to mobilising vision into action.
Our Approach
Our philosophy is to respect the multifaceted nature of the issues, the Luro community faces and ensure our projects are sustainable in order for the community to truly benefit.
By creating an Agreement, FOL are better able to explore meaningful opportunities with the Luro community, identify its needs and define desired outcomes. A process that ensures that the community initiates the action, rather than being mobilized to act and FOL respects the value of Luro's local leadership, knowledge and management.
Partnerships have included working in collaboration with Timor Leste's Minister of Agriculture and Fisheries, to assist the Seeds of Life program being fast tracked into Luro and ensuring a greater diversity of agricultural food production.
Extract from the Victorian Local Governance Association
"Along with the Australia Timor-Leste Friendship Network, we support the work of around 50 friendship relationships, involving nearly 60 local governments in Australia.
The development of friendship relationships reflects the enormous goodwill towards Timor-Leste of the people of Australia.
Friendship groups are autonomous and operate independently, based on principles that include: providing assistance which is sustainable;
respect and support for Timorese-led decision-making; and relationships based on mutual respect and collaboration.
Most friendship relationships have proven to be long-term commitments of more than 10 years'